Opened Files View lets you view all the opened files in windows by all the running programs and process. For each opened file, the handle value, read/write/delete access, file position, the process corresponding to the opened file are shown on the program interface. You can also close one or more opened files or terminate the processes and applications associated with opened these files.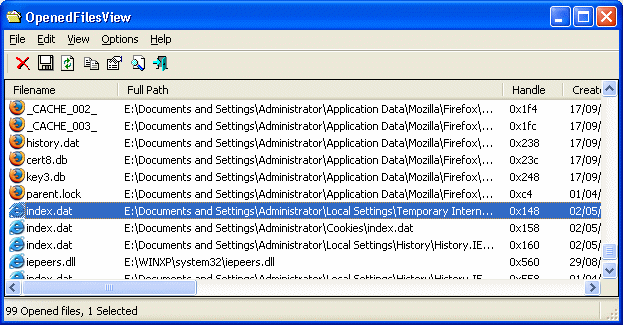 If you are encountered with a file locking problem due to some unknown program. It will show you which process lock your file and closing the right process will solve the problem for you. 
This utility is completely portable so it works directly from your USB pen drive you done need to install it. It works on Windows 2000, Windows XP, Windows 2003/2008, Windows Vista, and Windows 7 (32-bit only).
Download OpenedFilesView Portable